Ella's professional experience includes over twenty years of teaching in public elementary schools. She has also worked for over ten years in an Emotional Freedom Techniques (EFT) and certified life coaching practice. In the past five years, she has included the practice of mindfulness in her work.
After many years of personal meditation practice, Ella began training in mindfulness practice in 2011. Soon after, she started sharing mindfulness with her students, and it continues to be an important and fulfilling part of her life.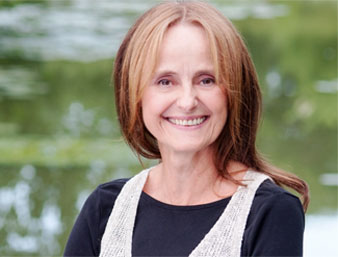 Ella had long questioned what would be the best way to use her experience and skills to serve children in public school settings. Discovering mindfulness was the answer. Mindfulness practice with children and adults allows Ella to apply her personal meditation practice, her work as an educator with children, her life coaching skills, and her personal life experience to empower children and adults to live more conscious, peaceful, and happy lives.
In order to provide mindfulness programs to schools and communities, and to continue her EFT and life coaching practice, Ella left public school teaching in 2015. She is active in the mindful educators' community through Mindful Schools. She enjoys sharing her experiences and learning how to skillfully help children and school communities grow mindfully.